The first time a friend got into my car on our first "becoming friends" date, I had "La Donna E Mobile" by The Three Tenors playing on my CD player. She was 18, I was 21. We were in a 1992, tan Aerostar van. Completely normal, right? I thought so, but her, not so much. Maybe I should have been slightly embarrassed but I wasn't. I was one classy and sophisticated single mom who lived with her grandparents and listened to Opera and Frank Sinatra in her car. Dang, I'm surprised Jeremy waited as long as he did to ask me out and marry me.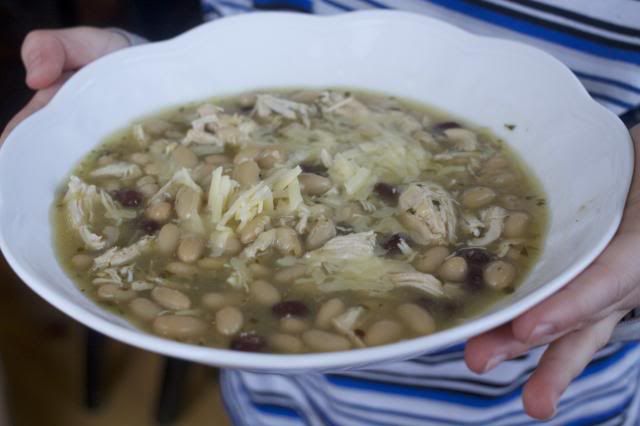 I know some of my readers will be asking a lot of questions right about now. I've never disclosed that I was a single mom for a hot minute. Yes, It's true. Long story short, I fell for a boy named Jaz (why, yes, that is his real name, and no, he was not a stripper). He didn't fall for me as hard (I know, weird, right?) I had my little daughter Isabella Victoria, and promptly up and moved from Southern California, my home for more than 20 years, to Colorado where my grandparents lived. I went to college and church and that's it. I met my friend in my college Art History class and I met Jeremy at church. So, that explains a lot.
I haven't been keeping secrets or anything. The other day I mentioned something about having been a single mom, and a new friend who has been following my blog for a while was shocked. She had no idea! Apparently, I don't talk about this. Not for any other reason than I probably don't think about it much. Just like I don't think about my song choice before inviting new friends into my car.
So anyway, for reasons that have nothing to do with anything I just said above, I'd like to talk to you about this incredible and easy chicken chili verde I made the other day. Everything is placed in a crockpot and then hours later the chicken is fall apart tender and shreds perfectly. Oh recipe, how I love thee. Let me count the ways:
1) Since this recipe calls for only four ingredients it requires no prep
2) One of those ingredients is a jar of salsa verde. This means all the onions, cilantro and lime flavor is already built into the chili and doesn't need adding.
3) This served hot with melty jack cheese and avocado is heaven in a bowl. Especially if you add chips to the mix!
4-Ingredient Crockpot Chicken Chili Verde
adapted from Bread and Wine, by Shauna Niequist
serves 4-6
3-4 chicken breasts
1-16oz container of green tomatillo salsa (or red salsa for a non-verde version) preferably fresh
4 cans white beans (black beans can be used too)
4 cups chicken broth
Place all ingredients in a crock pot and cook for 3-4 hours or up to 8 hours. Before serving, shred the chicken with two forks. Serve with jack or cheddar cheese, tortilla chips, avocado and sour cream.