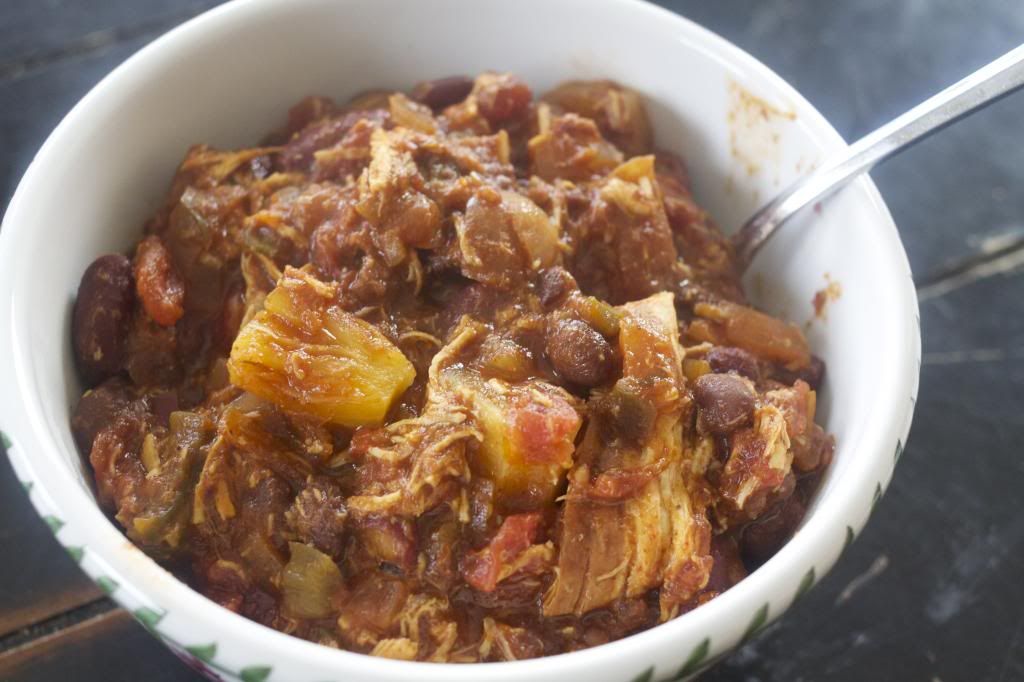 Brrrrr. It's cold out! And if the weather report is to be believed we have snow and temperatures in the teens and twenties for the next 7 days. I shouldn't be mad since it's still winter and all, but I'd be lying if I told you my mind doesn't drift to sandy beaches, warm sun and surf 10 times a day. For my sister and brother-in-law this is an awesome reality. In three days she will take off on a jet plane, Bahamas bound, and do all sorts of tropical like things. Eat fried fresh fish, drink a pina colada, smell that clear salt water, and lay in the sun. Pat, my brother-in-law is there for work (he's the chef at a hunting ranch here in Colorado, but the owners also have a fishing resort on their private island called
Deep Water Cay
. Pat is helping to revamp the menu, inspire some cocktails, and get things in order) so he gets less downtime, although it may be just what's coming to him after the shenanigan he pulled this weekend.
Over the weekend Punxsutawney Phil saw his shadow indicating a longer winter, and our team, the Bronocs, got pummeled in the Superbowl. We had a party made up of six Broncos fans, two Seahawk fans, and two undecided and kids. My sister Kaylee and I are originally from southern California. She is a Raiders fan for life. I guess the Raiders and Bronocs don't get along, or so I'm told, so even though she's lived in Colorado for a while she doesn't route for us. Adding to this, she and Pat had called Seattle home for a few years and apparently she now loves the Seahawks too. This was news to me. Pat on the other hand didn't grow up in California, but rather split his time between Colorado and Louisiana, so he declared that he was going to route for the Broncos. Kaylee started posting things to social media like "house divided!" and when my mom acted surprised that Kaylee would not route for Denver, didn't she want to win?! Kaylee responded with "We'll see you at the Superbowl, Mom!"
It was on.
Mom and Kaylee square off
Looks like Kaylee is already talking smack...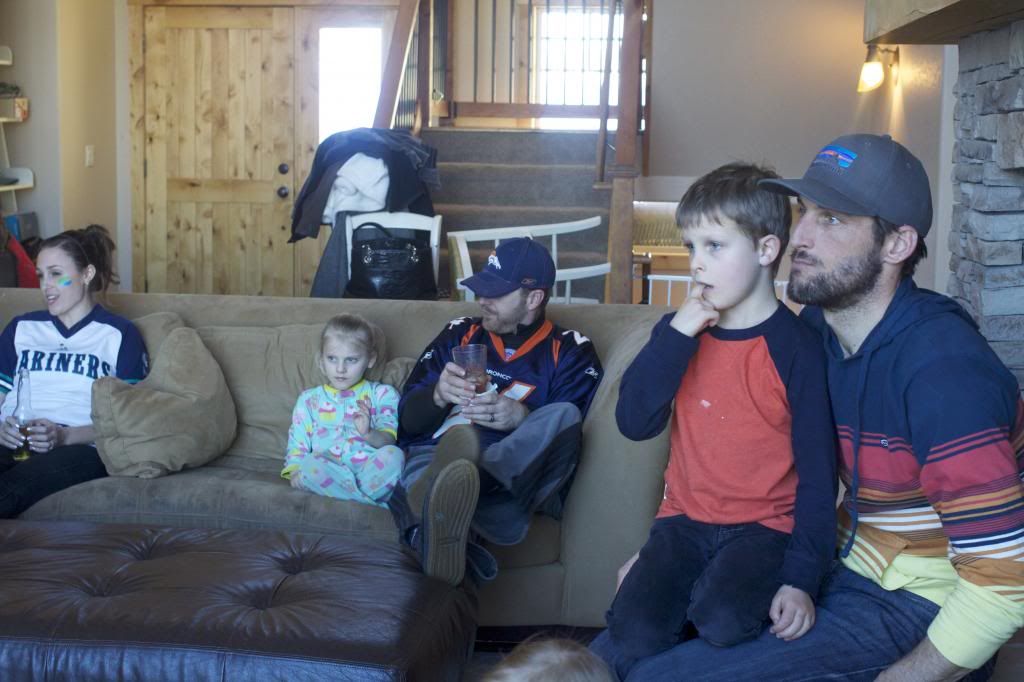 Come game day, Kaylee painted her face blue for the Seahawks and wore her
Mariners
jersey. Pathetic right? She kept shouting "It's still Seattle!"
Pat painted his face orange and blue for Broncos and wore an orange and blue flannel shirt to represent.
Then, the game happened.
After it was all over and the Seahawks were clearly the champs, Pat did this...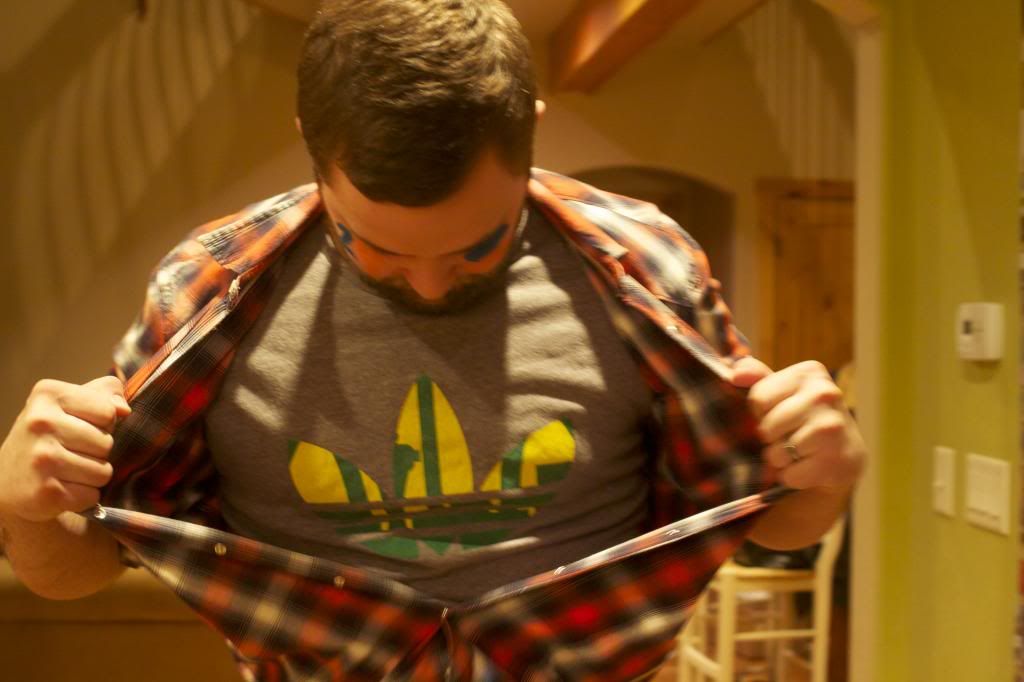 People gasped. I took pictures. "Traitor!" was being yelled. People said Pat was the VERY REASON the Broncos had failed. And Pat, after seeing the pictures, laughed and said "Oh man, I could get killed for something like that." But it was all in jest and made the evening. For me anyway. Nicely played Pat. You're lucky you can make delicious fried hot wings to order and made friends early.
Kaylee gloating over her win saying things like "You mad, bro?!" (Sherman rant reference) and Pat like "What the, woman? I got my bases covered. Chill the hell out"--For the record he didn't actually say that but then again, he didn't have to.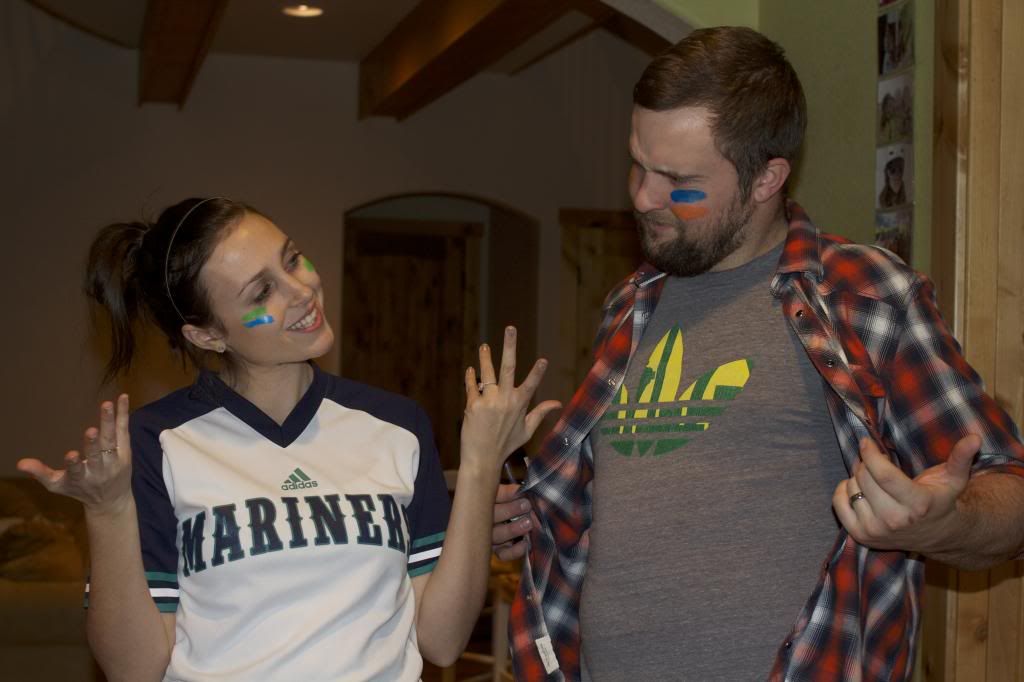 Anyway, Pat will be paying his dues, working away in the Bahamas while Kaylee lives it up. Hopefully he'll get some down time too.
As for me, I'll be looking at their pictures feeling super happy for them but probably needing some island flair somewhere in my life. I mean, I'm only human. But since we're waist deep in snow and grilling shrimp on the barbie is not going to happen, this Hawaiian chicken chili will be just the thing to tide me over.
I've never even heard of a chili like this before. It's savory with hints of tropical pineapple- sweet but tangy. And I've had great success cooking raw chicken breasts in the crockpot like this. When done, the chicken is moist and shreds perfectly. Barbecue sauce is added to tie in the flavors of onion, bell pepper and beans because, this is a chili after all. I always use organic ingredients, but in this case, I wouldn't use organic barbecue sauce. I used Annies brand the second time I made this and while I absolutely love their brand, something was off in the chili. I think it's much less sweet and a tad spicier than other brands. Use regular old barbecue, whatever is your favorite and you'll be good to go.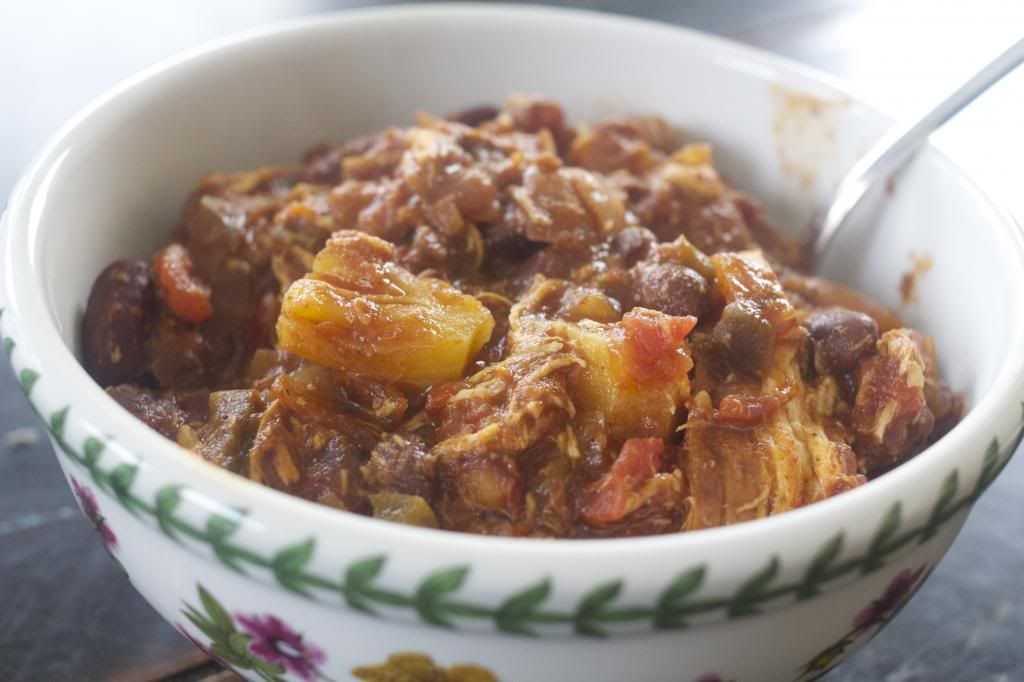 Hawaiian Chicken Chili
adapted from Heather Likes Food
serves 4-6
2-3 lbs boneless, skinless chicken breasts
1/2 tsp kosher salt
1/4 tsp black pepper
2 tbsp olive oil
1 C onion, diced
1 C green pepper, diced
2 cloves garlic, minced
1 (20 oz) can pineapple chunks, drained w/ juice reserved
1 (10 oz) can Ro-Tel Tomatoes, or diced tomatoes w/ green chiles
1 (14.5 oz) can diced tomatoes
1 (14. oz) can kidney beans, drained
1 (14.5 oz) can black beans, drained
1 C prepared BBQ sauce
3 tbsp chili powder
1 tbsp cumin
1/2 tsp ground ginger
Season chicken breasts with salt and pepper and brown in olive oil just until they have some color but are not cooked through.
Place chicken in crock pot and top with onion, bell pepper, tomatoes, beans, BBQ sauce, and 3/4 C of the reserved pineapple juice.
Stir chili powder, cumin, and ginger into the chili and set crock pot to cook on LOW for 6- 8 hours, or HIGH for 3-4.
Remove chicken from chili and shred into bite-sized pieces. Return to chili and stir in pineapple chunks. Season with salt and pepper to taste.